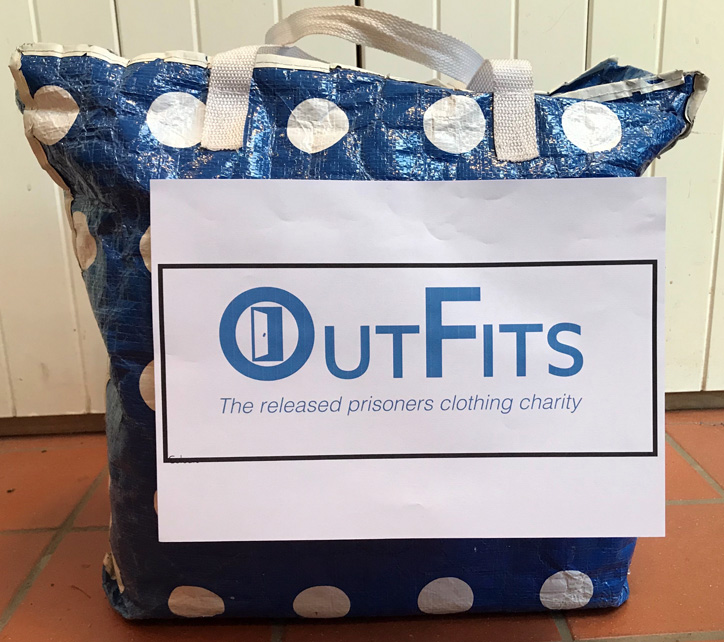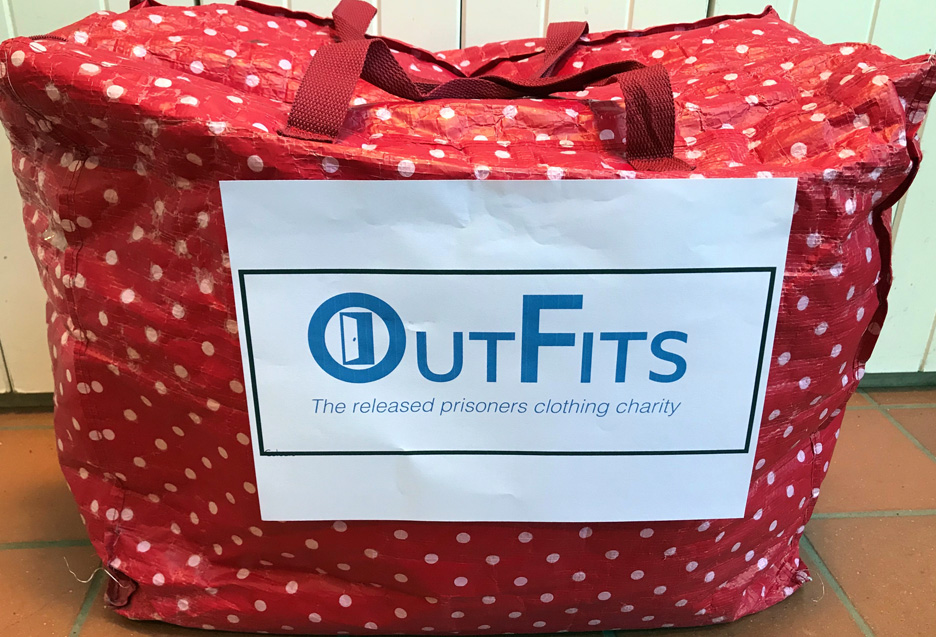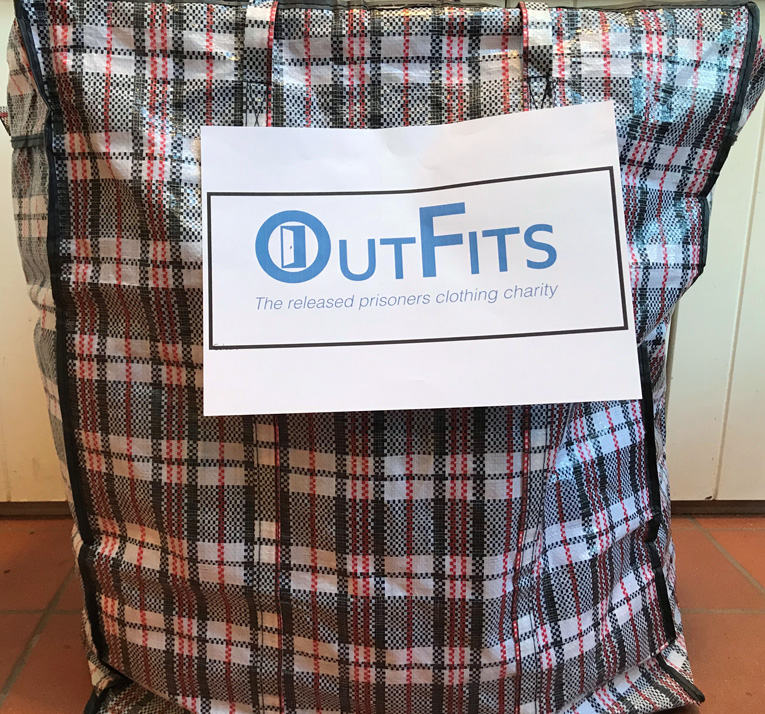 OutFits is a charity which works directly with prisons to help the transition of released prisoners back into civilian life by providing them with everyday clothing sourced from completed film and tv productions
The idea for OutFits was born from the knowledge that when prisoners are released they are often wearing obviously "prison" garments, and carrying their possessions in a black plastic bag. This makes them an obvious and easy target for those wanting to sell them drugs, or recruit them back into criminal activity. The clothing acquired for the cast and supporting actors of every contemporary film or tv drama shoot is dispersed at the end of filming, and everyday items are generally donated to charity. There had to be a way to link this together.
After research and consultation with prison governors, who received the idea with enthusiasm, we decided to set up a charity, which could coordinate the distribution of clothing at the end of shoots to assorted prisons across the UK. There has been an industry-wide dissemination of the plan, starting with costume teams and then involving the heads of production in all independent production companies, and of all continuing dramas. It is also pursued alongside the existing Sustainability initiative, Albert. There has also been liaison with the relevant heads of production at the main commissioning broadcasters, such as ITV, the BBC, Channel 4, Sky and Amazon.
In reality it does of course involve some work (but hopefully minimal) from the Costume Designers, Supervisors and Production Management on any show. The preparation and bagging up of the clothing does not take long and can be done as part of the final wrap. The clothing plus any accessories is then sent to the prison selected by OutFits to receive this particular donation. The Production/Costume Department are given the correct address and contact details to attach to the bags, plus our standard OutFits label which can be printed out.
Once the clothing, shoes and any other accessories such as small bags or holdalls have been delivered to a prison, the distribution side is decided by the varying needs of individual departing prisoners, as determined by the prison staff. This might be done with the potential assistance of regular volunteers.
The clothing donations always come from OutFits. There will never be a link back to any individual productions or company. This prevents any unwanted attention or ill-informed publicity being directed towards a particular show or production company. Companies and organisations are of course most welcome to advertise their support for OutFits.
Pilot projects were set up in the London area and the north, involving in the first instance men's prisons only. Now, after operating for nearly four years, OutFits supports both men's and women's prisons and has expanded to support repatriated ex-offenders. However, we can only ever donate through prisons and other approved premises, and not directly to individuals.
Trustees: Rosalind Ebbutt, Howard Ella, Antonia Wilson, Lance Crossey